Local Halifax Experiences
Often, the magic of a place is the overall feeling that washes over you while you explore it. And other times, it's a collection of unique experiences that you were so glad you discovered. In Halifax, those unique experiences are all over the city. 
Best of all?  Each of these experiences is probably a few steps away from your Halifax hotel room.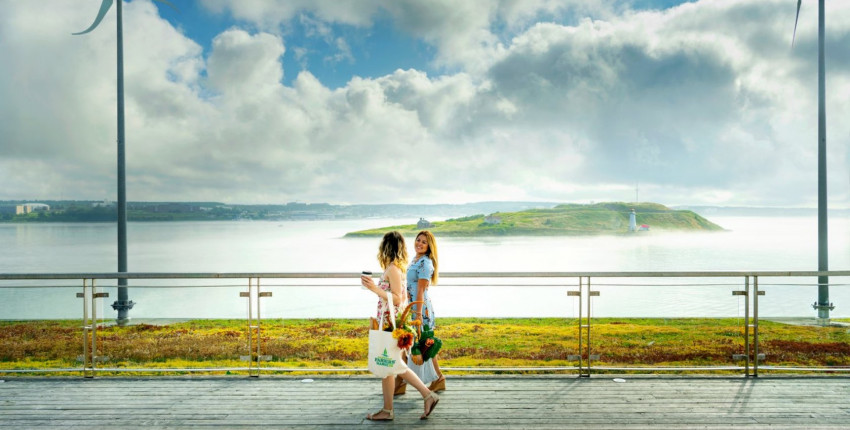 Stroll along the Waterfront Boardwalk
"They" call Halifax's waterfront "One of the world's longest downtown boardwalks." Whether it's true or not doesn't really matter. Regardless, this is a magical place that's bustling with activity, and a destination for visitors and locals alike. A seaside playground filled with shops, restaurants, unique art installations, and hammocks. Yes, hammocks. Take in the sights and sounds as naval vessels, cruise ships, and ferries pass through the harbour, set against a backdrop of lighthouses, islands and ocean air.
Ride the ferry from downtown Halifax to Dartmouth
Locals consider it the best deal going in "harbour tours"—just a $2.75 transit fare. While in Dartmouth, grab a coffee or something more substantial in one of the many great restaurants and cafés. Halifax's ferry is one of the oldest, continuous, saltwater passenger ferry services in North America.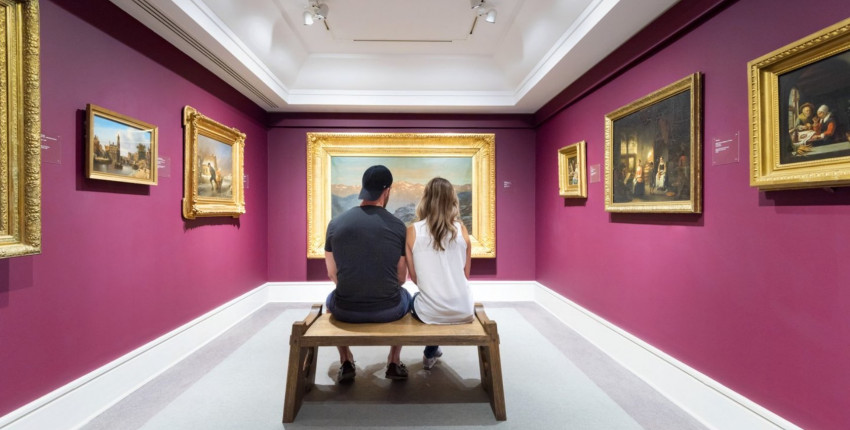 Pop into a gallery or museum
Get to know Halifax by strolling through the Canadian Museum of Immigration at Pier 21, the Halifax Citadel National Historic Site, and the Maritime Museum of the Atlantic, the Art Gallery of Nova Scotia, or the Discovery Centre (aimed at kids and kids at heart).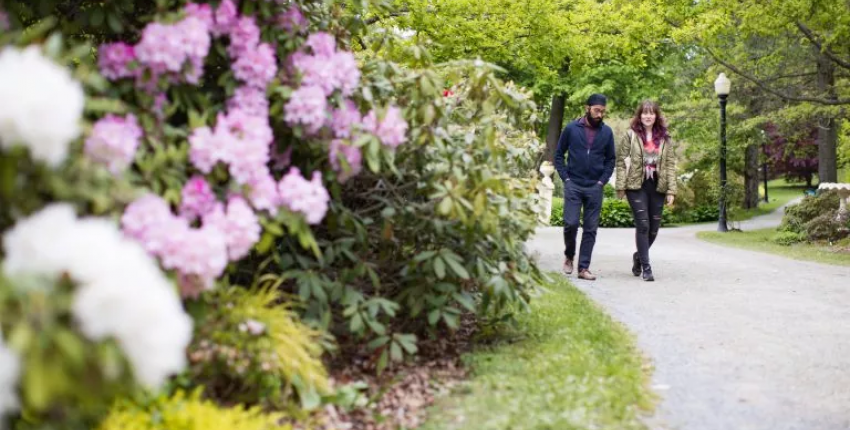 Stroll the Halifax Public Gardens
Occupying an entire city block—or maybe more?—it's one of the finest surviving Victorian-style gardens in North America. Grab a coffee and amble along the flower-lined paths of this 16-acre oasis in the middle of the city. Historic plaques throughout feature photographs of life here in the centuries past.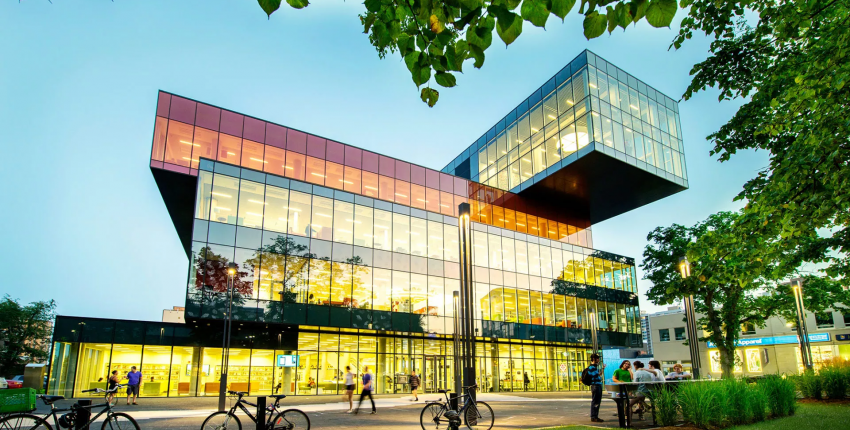 Explore the Halifax Central Library
No, really—the library. Because this is more than just a place to check out books. Like most modern global libraries, this modern and central gathering place was built to be the "city's living room". It's received praise from around the world, including winning the national 2016 Governor General Architecture Medal.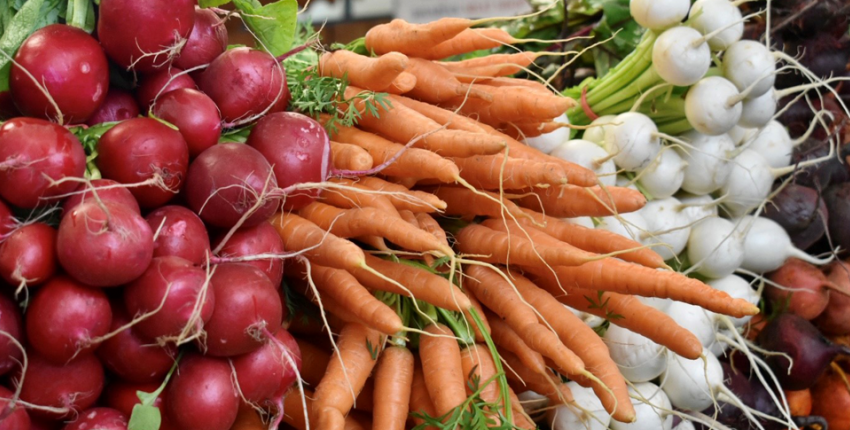 The Halifax Seaport Farmers' Market
Live like a local and visit the Halifax Seaport Farmers' Market on a Saturday morning. Right on the waterfront in Pavilion 22 (outside in the warmer months), North America's oldest continually-operating farmers' market boasts vendors offering fresh produce, baked treats, handcrafted items, and other delightful surprises.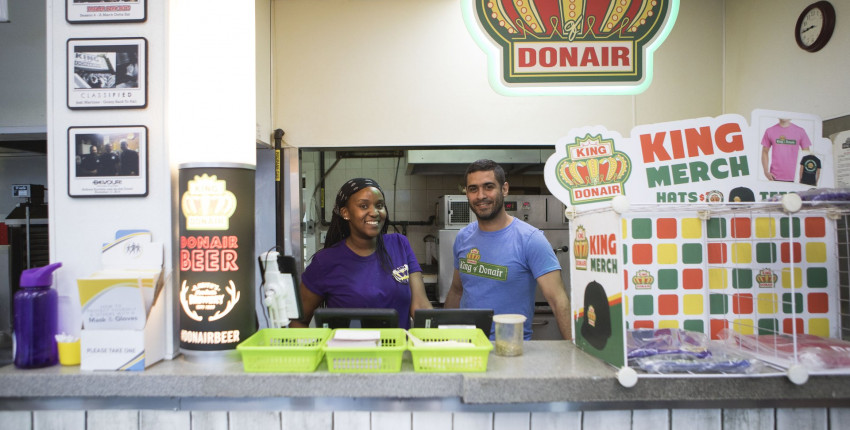 "Enjoy" a Donair
Hey, it is what it is. Sophisticated? Nope. Comfort food? Yup. A cultural institution? Oh yeah. The Donair is pretty much acknowledged as Halifax's official food—especially after a night out. The exact definition is always up for debate, but generally, it consists of thin slices of spiced beef on a warm Lebanese pita, topped with diced onion and tomato, and drizzled with a sweet and garlicky sauce. That last part is key.
Regional Travel within Nova Scotia
Ready to explore the rest of Nova Scotia after your conference in Halifax?  Here are the must-see regions of the province along with experiences like nowhere else.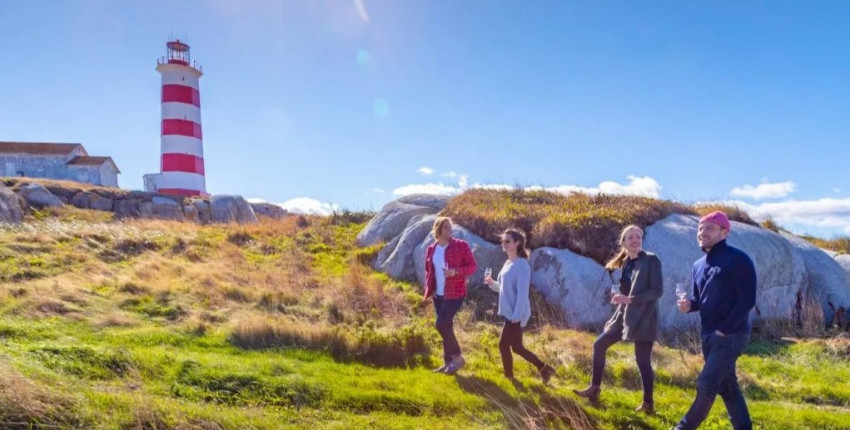 Halifax Region
As Atlantic Canada's entertainment and cultural capital, Halifax is a melding of old and new worlds. Modern office towers of glass and steel stand beside historic buildings that once stored the booty of privateers.
Located on the second-largest natural harbour in the world, life here revolves around the sea and the surrounding areas offer plenty of fun activities on land, water and in the air… One of life's few places where you can enjoy urban flair and coastal retreats all on the same day! Halifax truly is a vibrant urban centre resting on the edge of nature.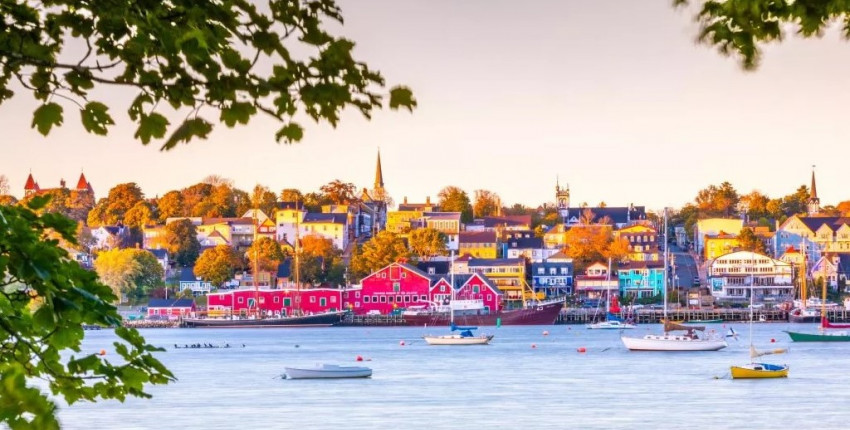 South Shore
A trip to the South Shore is a journey of discovery, both the expected and unexpected.
From the UNESCO World Heritage Site of Old Town Lunenburg to the inspiring views of the coast and its 40 plus lighthouses, this area of Nova Scotia is home to some of our most recognizable and acclaimed icons – does the Bluenose II and Peggy's Cove ring a bell?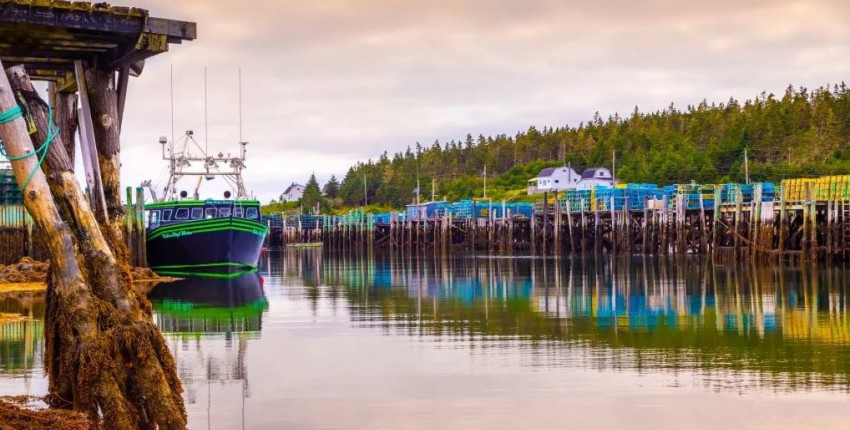 Yarmouth & the Acadian Shore
You know what they say… when you come to a fork in the road, take it. Yarmouth lies at the intersection of two founding cultures in Nova Scotia, and the seaport is a launching point for travels into French-speaking Acadie and English-speaking communities founded by settlers known as the Planters.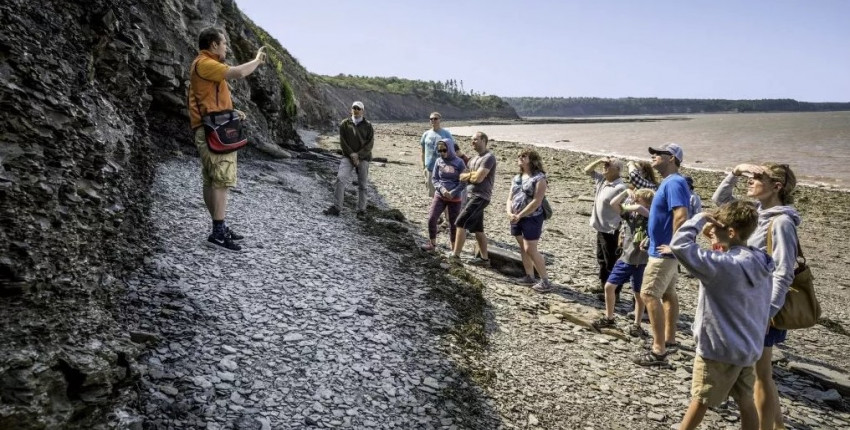 Bay of Fundy & Annapolis Valley
It's discovery from top to bottom in the Bay of Fundy & Annapolis Valley region. Hike to the top of 300 foot cliffs overlooking waters where 15 species of whales come to mate, play and feast on plankton.
Then walk on the bottom of the ocean when the tide drops the height of a four-storey building. And with a taste of the ocean still fresh in your memories, here's a reminder that lobster, scallops, mussels and smoked salmon complement the offerings of the area's 11 wineries.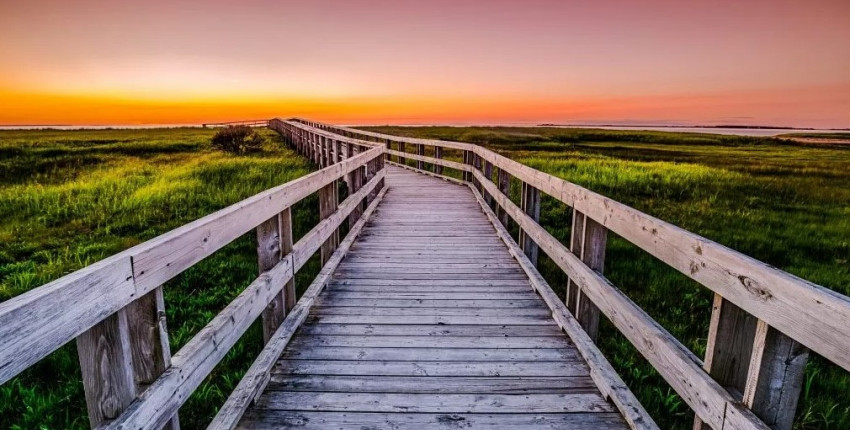 Northumberland Shore
As the Birthplace of New Scotland, the cultural roots of early Scottish settlers run deep here – names like New Glasgow give it away. In 1773, the Hector arrived from Scotland and the first of many waves of Gaelic immigrants walked down the gangplank. Board a replica of this three-master, fully rigged ship and try to imagine how those 170 pioneers endured 11 arduous weeks at sea!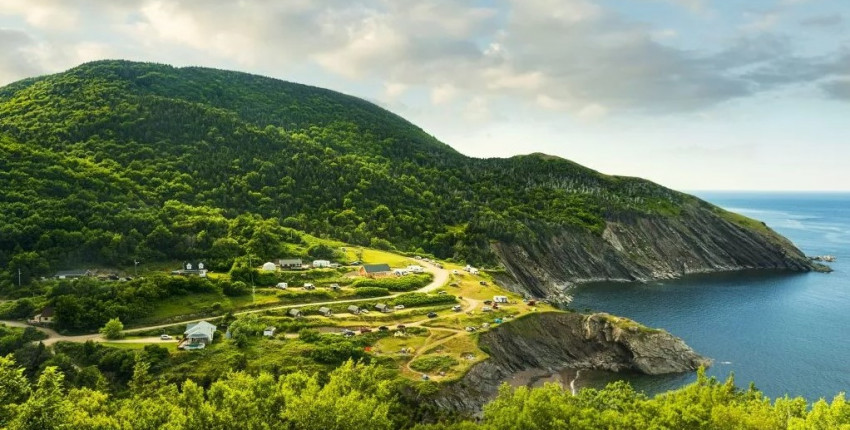 Cape Breton Region
This special island resting on the edge of our continent earns large accolades such as National Geographic's one of "20 Must-See Places in 2013″ and Forbes Magazines' "Hottest Island in Golf." Cape Breton is rich and full of experiences such as Canada's only true links golf course, Cabot Links, the world-renowned Cabot Trail, and home to phenomenal historic sites such as the Fortress of Louisbourg.
We suggest taking advantage of your visit to Halifax, by allowing time to rejuvenate and unwind before or after your conference… Your heart will never leave.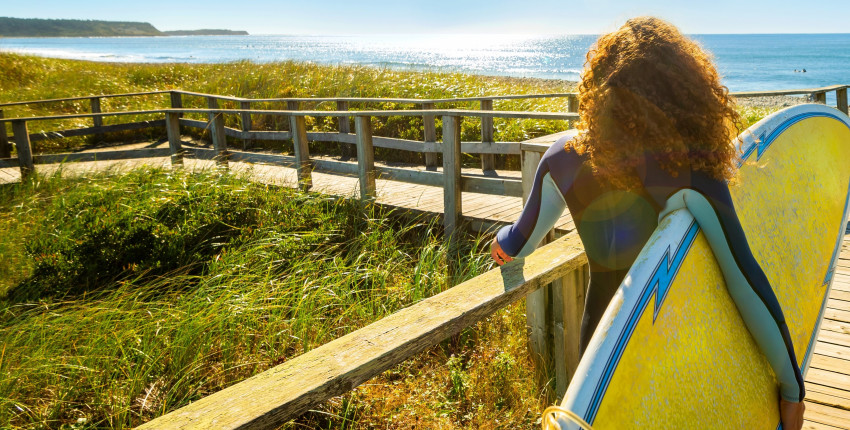 Eastern Shore
Off the beaten path, and conducive to ensuring the solitude being sought to rejuvenate the senses – this is a place where you can hang ten year-round as the pounding waves at Lawrencetown and Martinique beaches are music to the ears of longboarders.
And then there is our part of Nova Scotia's history – the gold rush, the shipbuilding boom years, and the fisherman's plight. All of this history is well preserved by our many museums and the storytellers who will welcome you at each one. Come create your own memories.
Stay an extra day (or two)?
Go ahead, stay an extra day, and experience Halifax as a Haligonian!