Event details taken care of. Yes, every one
Every venue in Halifax will take care of every detail, every time. The Halifax Convention Centre is no different.  You'll have a dedicated point of contact who makes sure that you enjoy a seamless experience that puts your delegates first. From event services to technical services to security services to culinary services—see the pattern there? Service. The Halifax Convention Centre takes care of your every need.
The latest technology, fully-integrated in every way
Blazing fast WiFi throughout the entire Centre; A/V hardware and software for any presentation; digital signage; the best lighting technology; and overhead rigging for whatever your needs call for. You bring the people and ideas, the Halifax Convention Centre has everything else.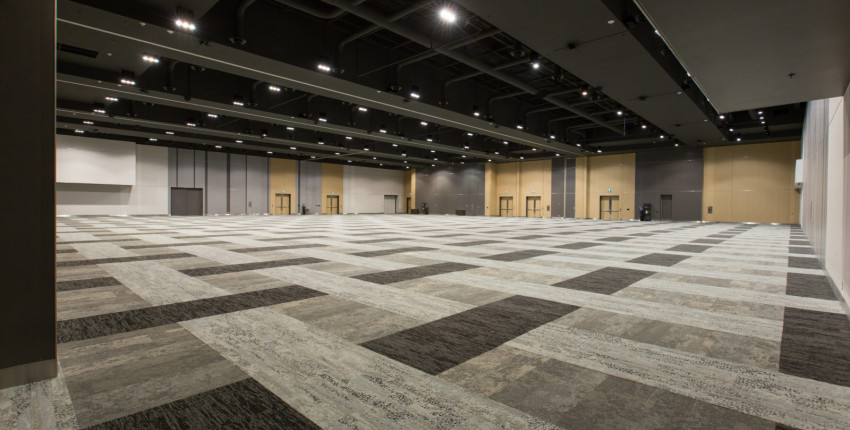 Convention Level
This independent convention floor features a column-free hall with adjacent meeting space, pre-function space, and a secondary convention hall.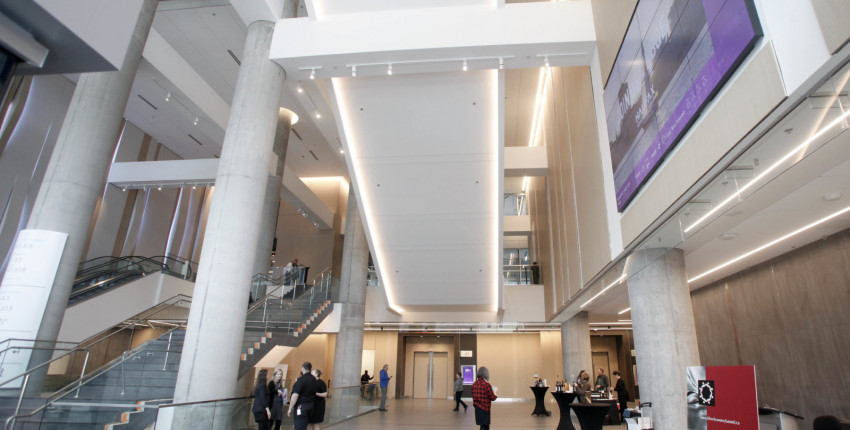 Argyle Level & Atrium
A bright, airy atrium leads to unique meeting rooms and connects to hotels, retail, restaurants, and parking. Used as three individual spaces or combined into one ballroom.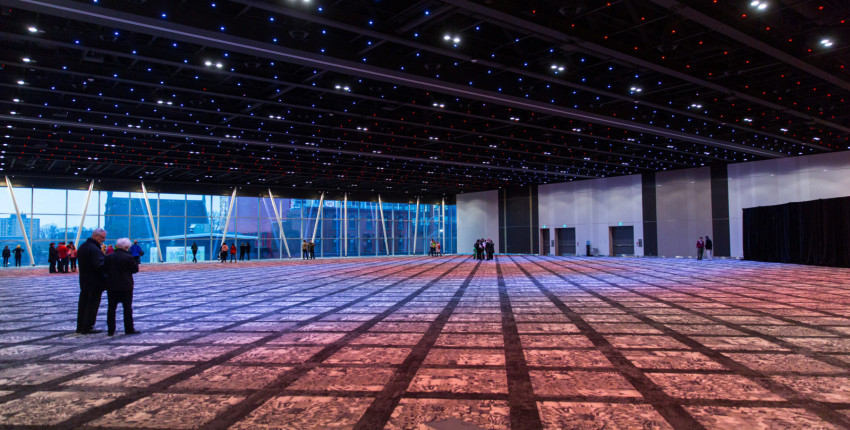 Ballroom Level
The breathtaking Ballroom is 30,000 square feet, with floor-to-ceiling windows and stunning panoramic views of the city. Perfect for any gala, banquet, or conference.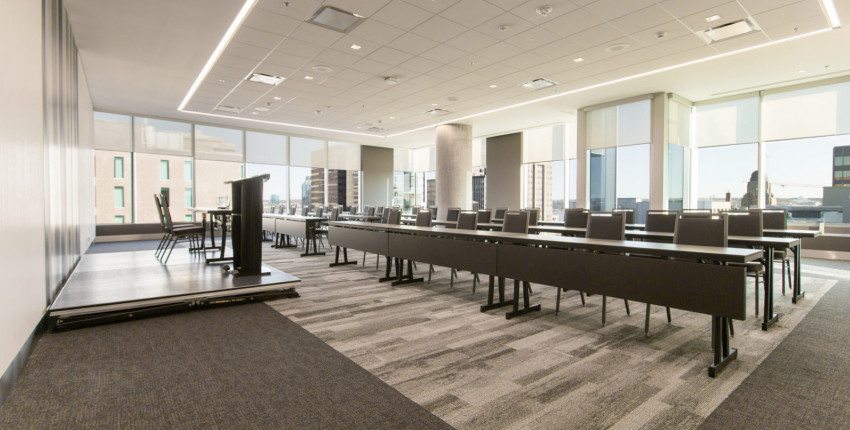 Summit Level
For an intimate meeting or lunch, these self-contained meeting rooms are perfect independently or with any other level as extra breakout space.
Get started right now
Think the Halifax Convention Centre is the right venue for your event? The HCC's online toolkit is your one-stop shop for everything from floor plans and food, to signage and security. It's the perfect starting place for any successful event-in-the-making.