Get out of town
Halifax is a launchpad for a host of pre- and post-meeting adventure possibilities, nearly as vast as the ocean. That's partly because our almost-island landscape means you're never farther than 50 kilometres (or 31 miles) from the Atlantic. Whichever way you venture, an hour's drive out of the city rewards delegates with UNESCO Heritage Sites, award-winning wineries, and beaches with water so blue; it's easy to be fooled into thinking it's warm.
From seafood to small plates
Surrounded by fertile farmland and record-breaking tides, Halifax is a land of abundance for fresh produce and world-renowned seafood. Local chefs make the most of the bounty in lively pubs, cozy cocktail bars, and quintessential Halifax hangouts, all living in harmony on the same block or two. Whatever your culinary quest, there's always a local beer, wine, or spirit waiting to be perfectly paired and served with a smile.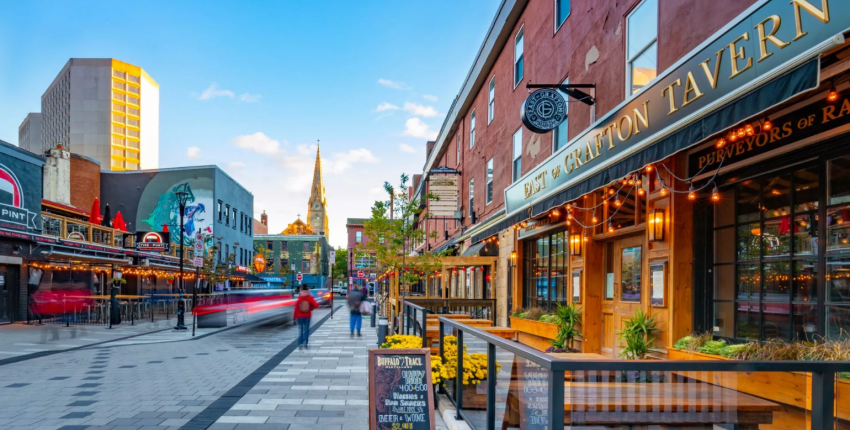 Our kind climate
We're a four-season destination. And in each one, the city and its surroundings come alive in a distinctly different way. Thanks to our coastal location, delegates enjoy warm, comfortable summers and relatively mild winters. Even when the days are shorter, your before-you-leave bucket list will only grow longer, between skating, snowshoeing, and fireside dining. Sunshine or snow, changing leaves or blooming trees, the weather's always just right for soaking in a harbourfront sunset.
More reasons to meet us in Halifax, Nova Scotia, Canada