Testimonials
Organizers and planners that have hosted their associations and delegates here are all in agreement - Halifax was the perfect place for their conference.  Take a look at what some of them had to say!
[We] truly appreciated Discover Halifax's help with securing the venues for all the events, buses, etc. It was great to have the resources all in one area and have them reach out to us, as opposed to searching them out.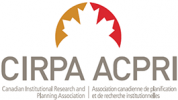 I attended a familiarization trip and this set me up with all of the right contacts to make booking events a breeze. I was able to experience all of the venues I chose, which make my 'sales' job to my clients so much more authentic.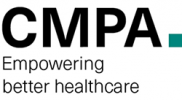 The Maritimes are well known for hospitality. This was the fourth time Halifax has hosted the GA (1975, 1980. 1993) and we had quite a reputation to live up to as all our past GAs were great successes. This fourth one lived up to expectation.

We were overwhelmed with the positive response of our delegates. Everyone had a fabulous time.

Locals Hosting in Halifax
The pride of place and sense of tradition is something that local hosts all share.  Here are six ambassadors that have brought conferences, meetings, or events back home to Halifax.