HALIFAX, NS – Five community-minded volunteers were honoured last night for their participation in Take the Lead, a program designed to help pitch and attract regional, national, and international events to the Halifax Regional Municipality (HRM).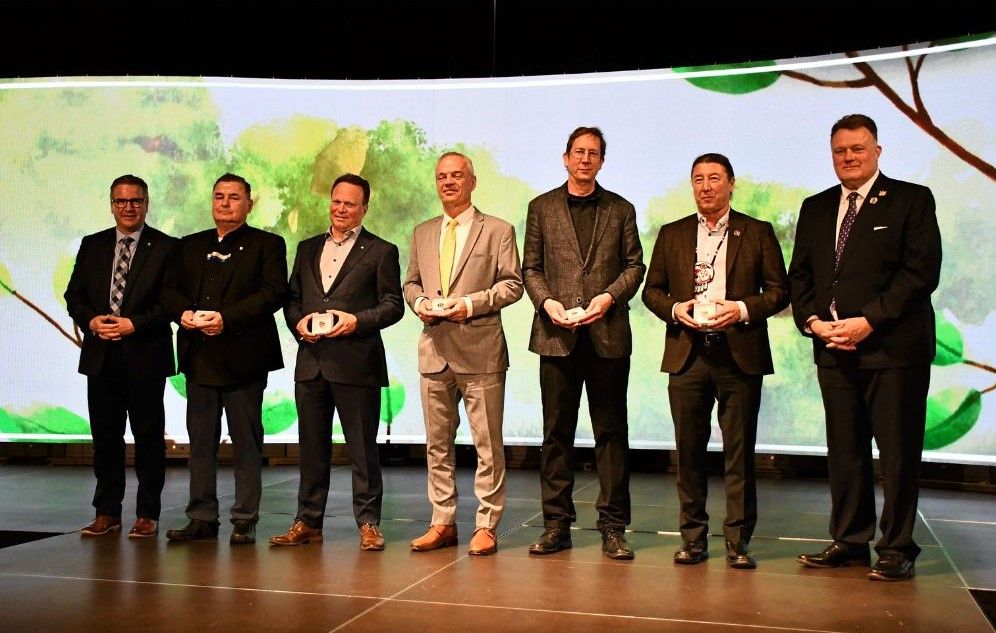 Take the Lead, a free program supported by Discover Halifax, encourages Nova Scotians to leverage their networks and connections to bring events to our region that may not have otherwise considered Halifax to host.
At the Halifax Chamber of Commerce Spring Dinner, HRM Mayor Mike Savage and Discover Halifax President and CEO, Ross Jefferson, recognized Take the Lead Champions for the leading roles they played in bringing five new-to-Halifax corporate, cultural, community, and sporting events to the region. They are:
Mathew Harris, Managing Partner at Deloitte, brought the Deloitte Partner Meeting to Halifax in July 2022;
Raymond Jahncke, a Forest Inventory Data Analyst, is bringing his peers to Halifax through the Canadian Symposium on Remote Sensing from June 10-13, 2024;
George 'Tex' Marshall, an Aboriginal Sport Consultant, was instrumental in bringing the North American Indigenous Games to Halifax from July 15-23, 2023;
Bob Millar, a choir singer who led the development of the Halifax Gay Men's Chorus, is now bringing Unison Choruses Canada's Unison Festival to Halifax, happening May 19, 2023; and
Paul Prosper, Regional Chief with the Assembly of First Nations, felt it was time for the Annual General Assembly to visit Halifax (Kjipuktuk), and that is happening July 11-14, 2023.
"Volunteers play a crucial role in strengthening our region, by giving their time, skills, and energy to contribute to the sense of community, and that's what these five Champions are being recognized for," says Mayor Savage. "I want to thank you all, and challenge others to think about events they would like to see come to Halifax. And make it happen!"
Discover Halifax supports all local event champions by helping them create a compelling pitch for the Halifax region, connecting event organizations with local resources, and helping get everyone ready to welcome the event.
"Annually, major events and conferences contribute over $120 million to the local economy," says Jefferson. "The events these Champions have worked to bring to our region carry economic and social impact with them, and make Halifax a more vibrant place to visit, live, and work."
The five events are expected to bring more than 13,000 people to Halifax and have an economic impact of more than $34 million.
While there are many who have taken the lead to bring big events to our region, you can read more about Mathew Harris, Raymond Jahncke, Tex Marshall, Bob Millar, and Paul Prosper by visiting taketheleadhalifax.ca/champions.